Let's face it, we have all been there. A bridesmaid. Bridesmaids are your besties, who knows you better than your girls. They will be there with you every step of the way. It's a big job. They are gift loaders, hand holders, shower throwers, emergency kit bringers, direction givers and they were around before you snagged the guy. Here are a few tips to pamper your maids right up to the big day.
1. Pop the question: I love these fun cards I found on etsy or use a creative DIY to pop the big question and ask the girls to stand up with you.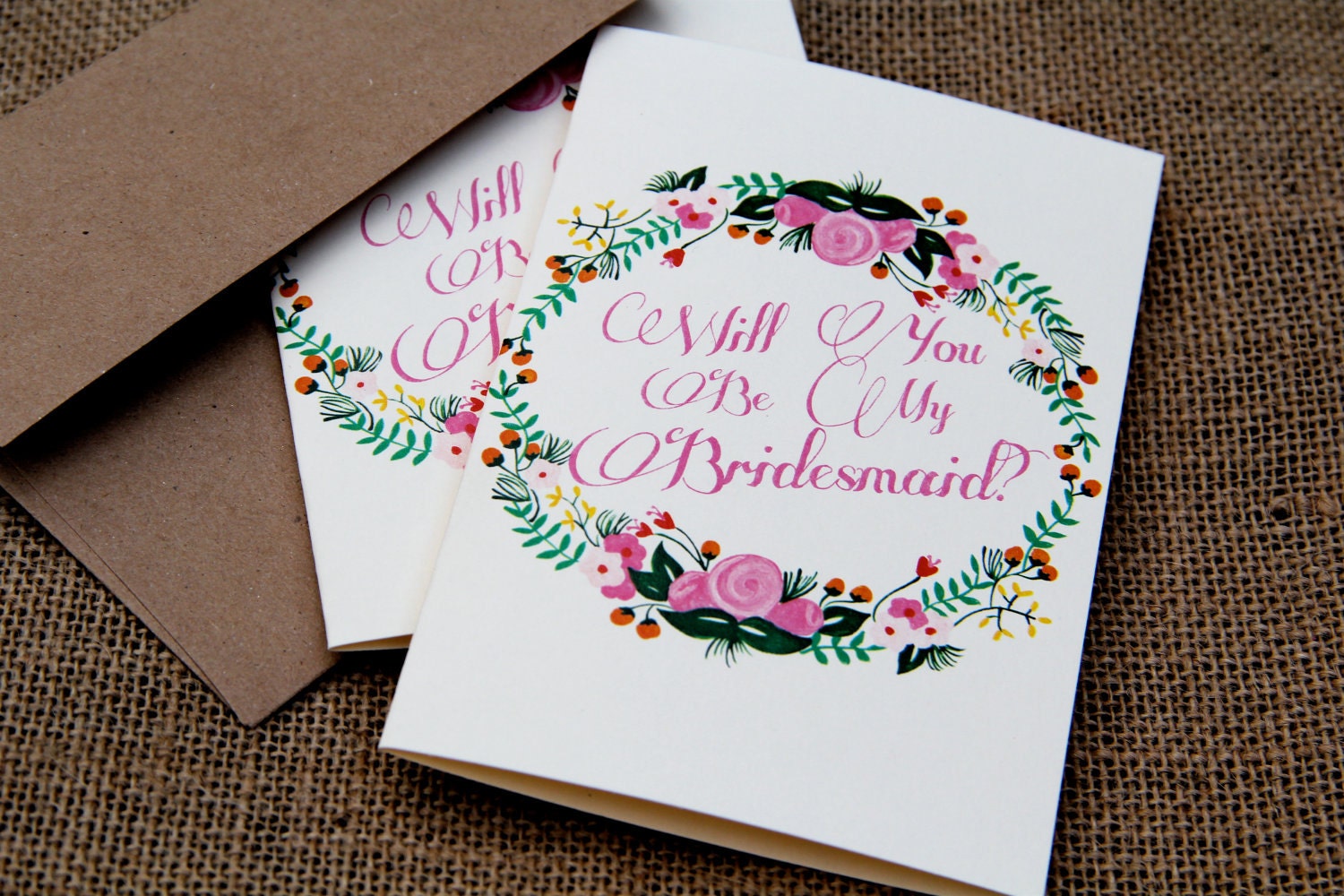 2. Dress Code: We have all personality and style. Let the girls show their stuff. Of course, you choose your color palette, but why not let the girls choose their dress style or shape. There are tons of great options for bridesmaid dresses at David's Bridal that will add just the pop of pizzazz to your day.

3. Give thanks: Show you appreciate their efforts and support. A gift is considered proper etiquette for members of your wedding party. Get creative and make it part of the outfit. I found tons of gorgeous clutch bags on etsy or another fun idea is to treat everyone to a girl's spa day complete with bubbly and treatments.